Organisational Publications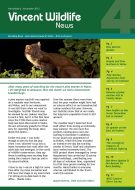 VWT E-newsletter November 2012
This issue reports on the finding of the first pine marten body discovered in Wales since the 1970s. Also included is a introduction to our new project 'People and Pine Martens in Wales', the report from the Pine Marten Expansion Zone Survey of Scotland, and our new PhD bat study on the ecological impacts of artificial lighting on biodiversity.
Download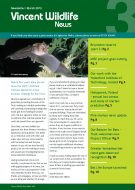 VWT E-newsletter March 2012
An update on the Trust's work, including reports from our key projects and reserves. We also take a look at one of our key partners, Waterford Institute of Technology, and the continued pine marten work taking place in Nietoperek, Poland.
Download