The European mink is the rarest terrestrial carnivore in Europe and is listed as Critically Endangered on the IUCN Red List of Threatened Species.
Once widely distributed across Europe (but never present in Britain or Ireland), European mink now persist only in isolated fragments of its former range: in northwestern Spain and southwestern France, the Danube delta in Romania and the Ukraine, and parts of Russia, with a reintroduced population on the Estonian Island of Hiiumaa. This population decline has been caused initially by overhunting, habitat loss and pollution, and now the main threat is intraguild aggression from the invasive American mink. VWT recently added the European mink to its list of Principal Species as part of its new Ten-Year Strategy and began working on this species last year.
In areas where European mink are still present, monitoring these populations is essential. This is, however, particularly challenging in areas where they co-occur with American mink as their physical similarities make distinguishing between the two species difficult. In Spain,where there are an estimated 500 European mink, monitoring primarily by live-trapping has been carried out in different regions for more than 20 years. During this time, the status of European mink in Spain has deteriorated, and therefore more precise data are needed to accurately assess the population.
Last year, VWT began a collaborative partnership with Madis Põdra and Asun Gómez (both with Tragsatec, Spain, who coordinated the recently finished LIFE Lutreola Spain project); Lauren Harrington (WildCRU, University of Oxford) and her partner Andrew Harrington, and Allan McDevitt (University of Salford). The aim of this collaboration was to trial different survey methods to detect European mink in northern Spain.
Last autumn, VWT's Ruth Hanniffy and Andrew Harringtonheaded to La Rioja and Basque Country in northern Spainto join the Tragsatec team for fieldwork. There, they implemented and trialled four methods to detect European mink: camera trapping, environmental DNA (eDNA) from river water samples, hair tubes and live trapping. You can read full details about this work in a blog we published in January.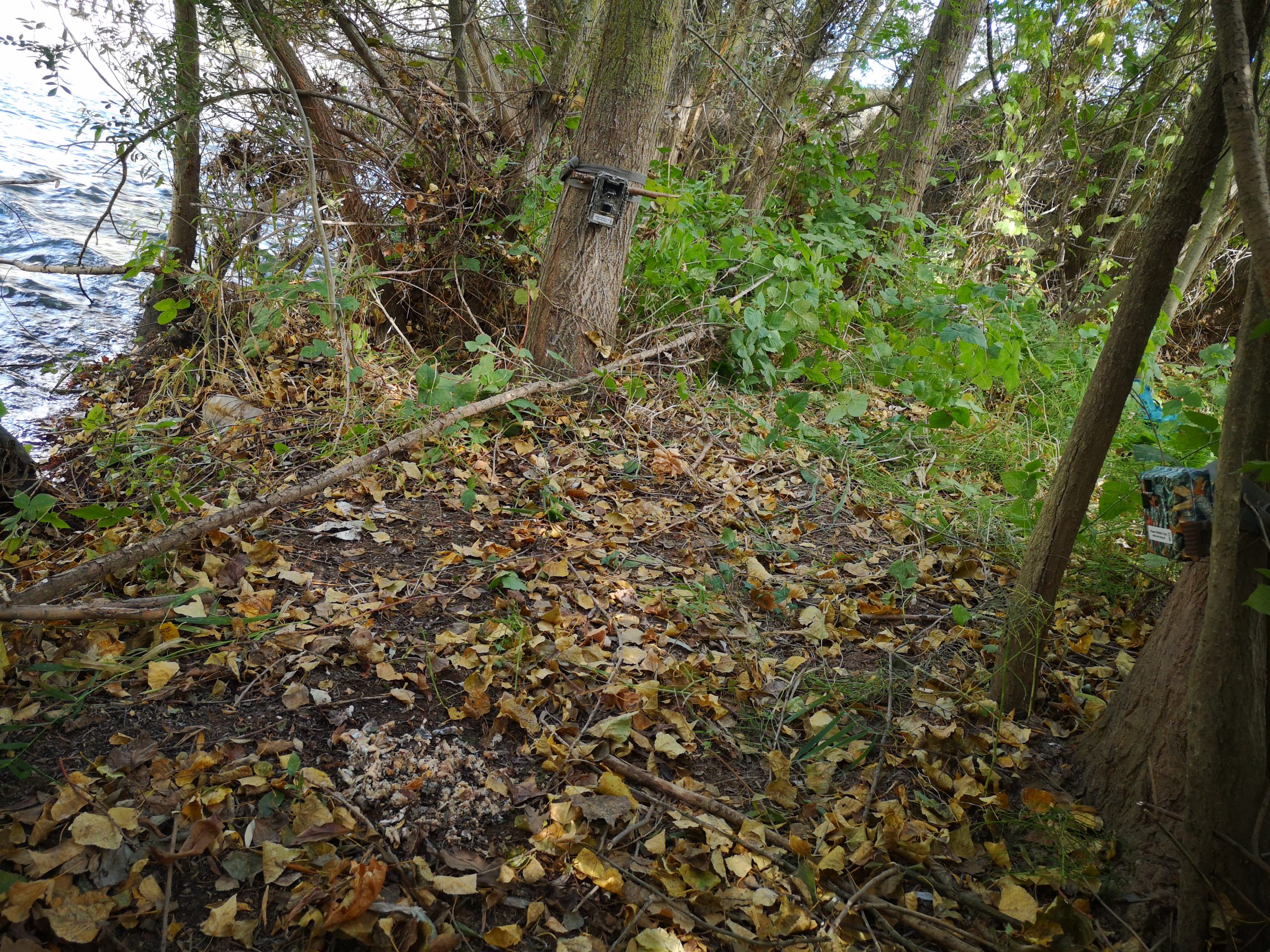 Two camera traps in position on sardine bait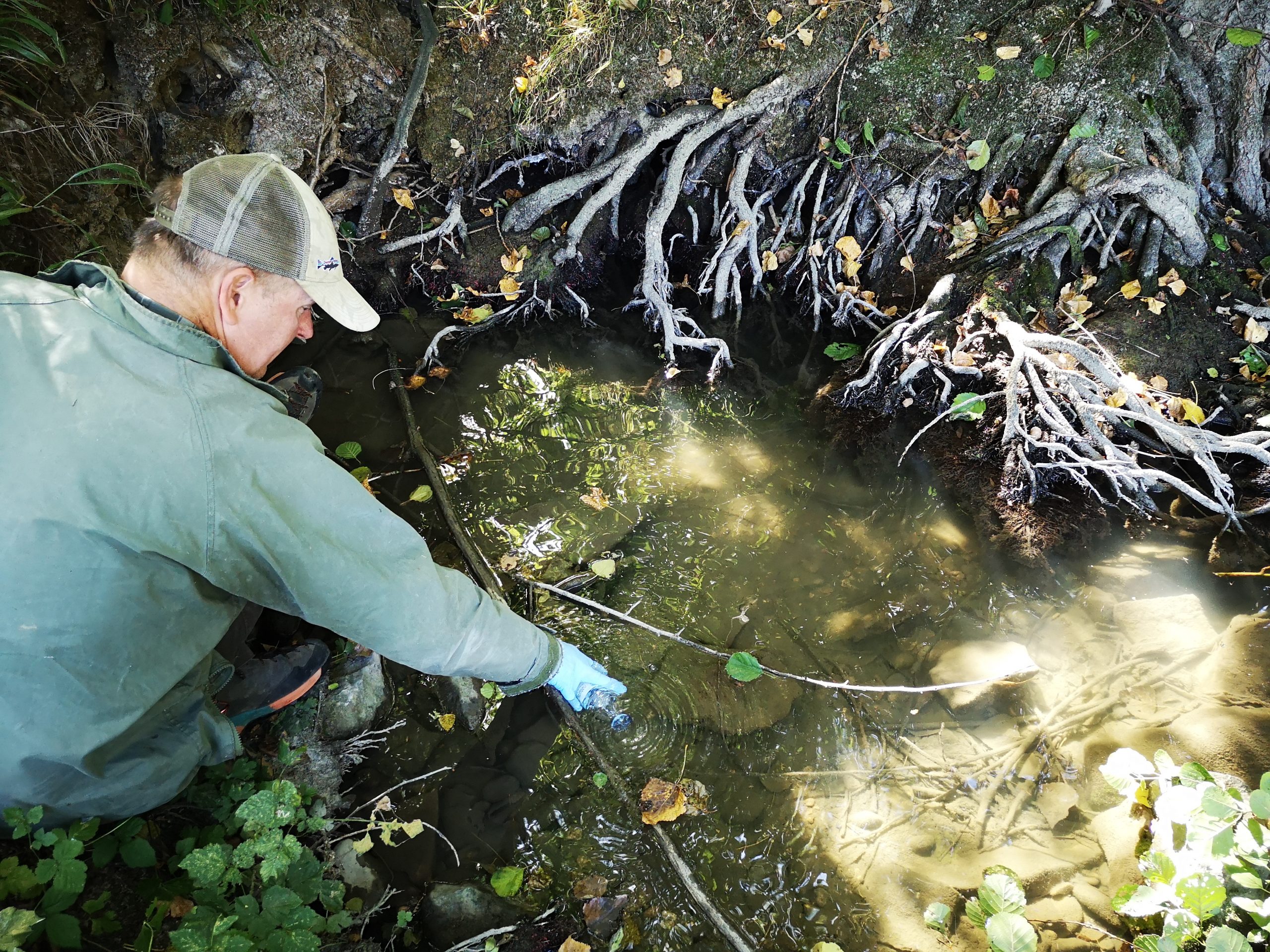 Collecting a water sample for eDNA analysis
We are now in the process of pulling together the data from this fieldwork to analyse. The camera trapping component of the study resulted in a total of 81,655 images recorded! Sifting through these images to see which contain European mink is a mammoth task but luckily we have had help from volunteers who have spent hours sorting through images. As well as European mink, the cameras captured a range of carnivores, including genet, stone and pine marten, otter and weasel, which made the process of cataloguing images more interesting; see some of the highlights below! However, there were also sites where we only captured thousands of images of rats and other small rodents, making the process a lot more tedious! A big thank you to all of the volunteers who've helped us with cataloguing images.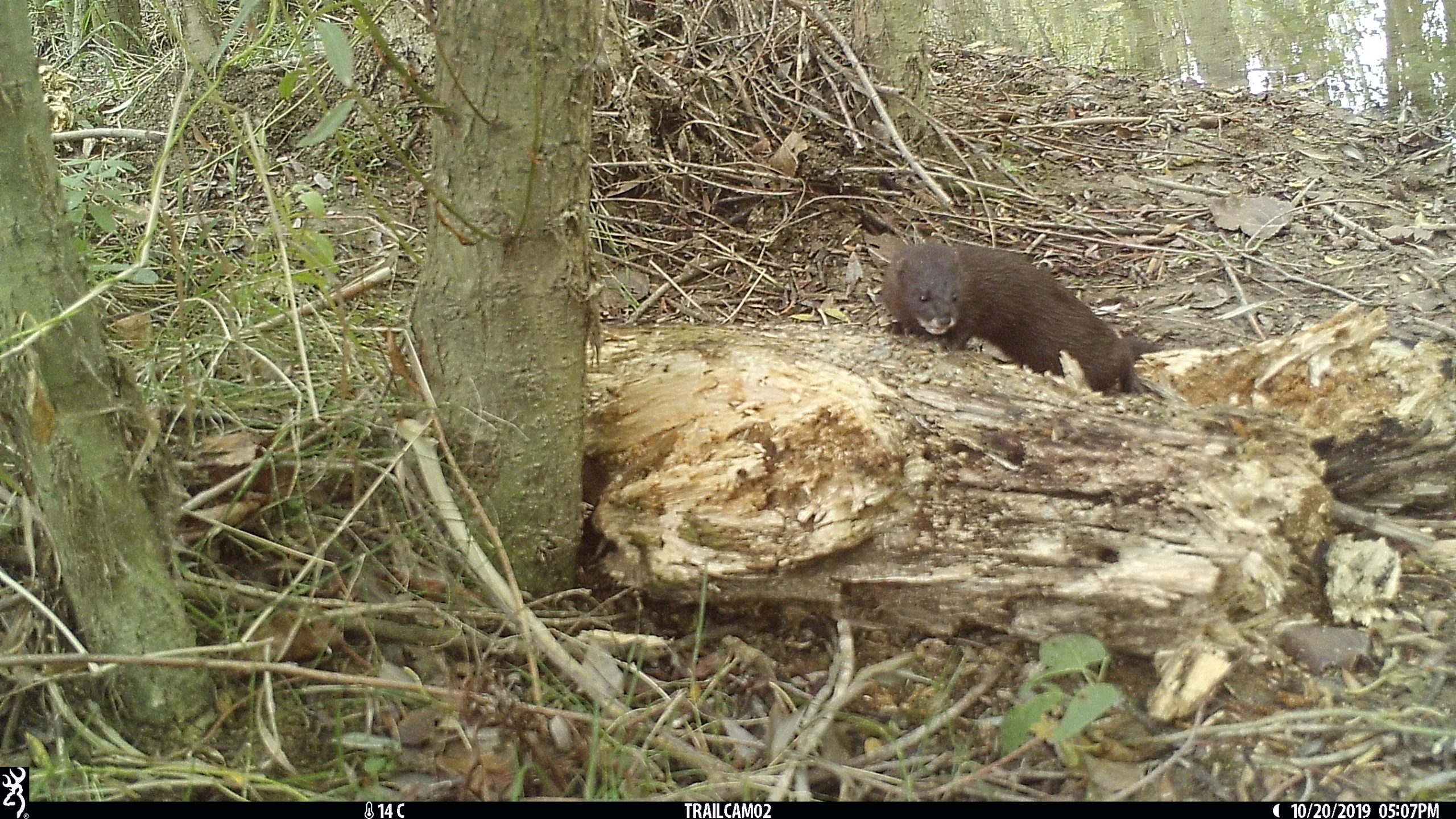 European mink recorded on camera trap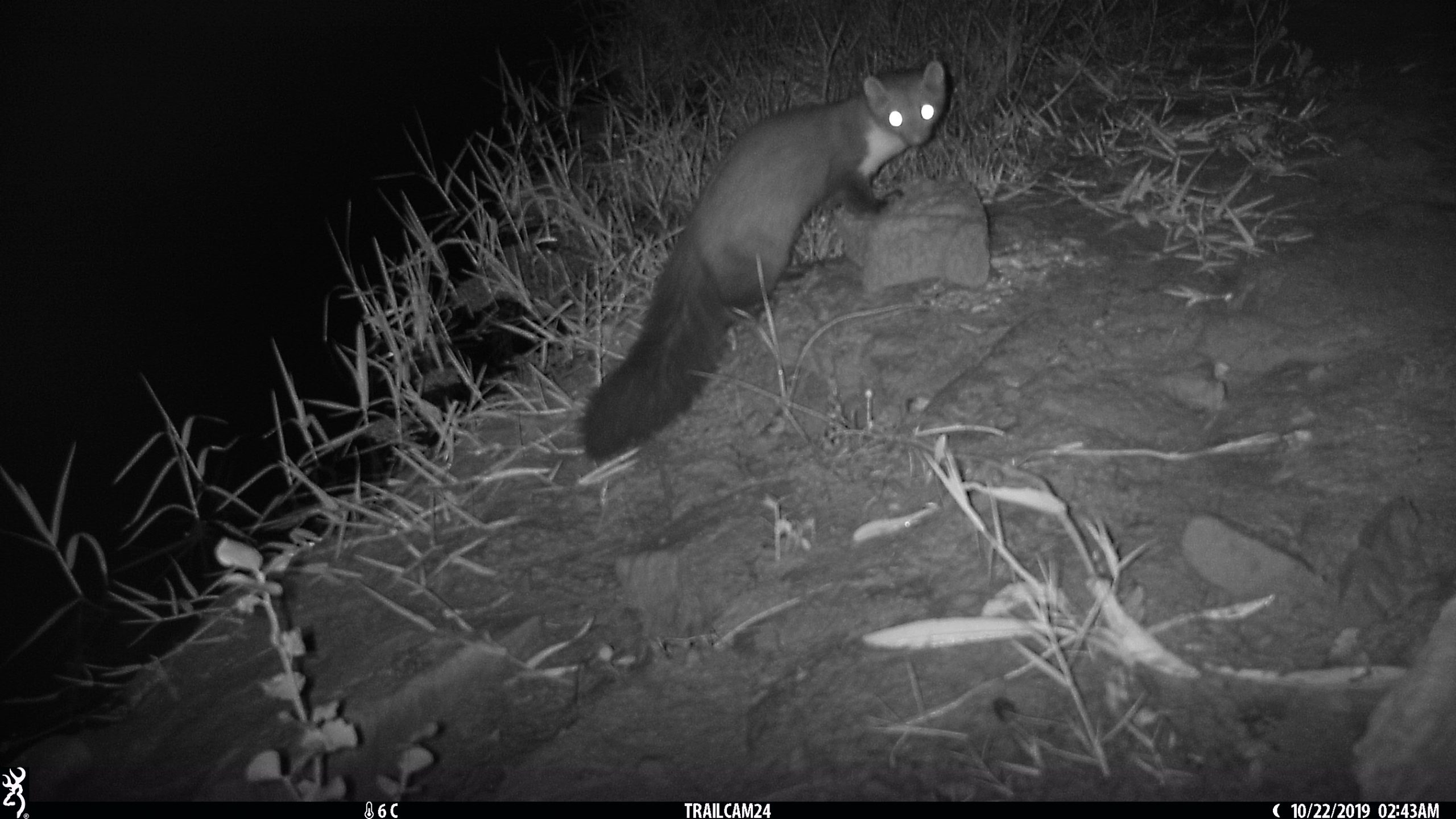 Marten recorded on camera trap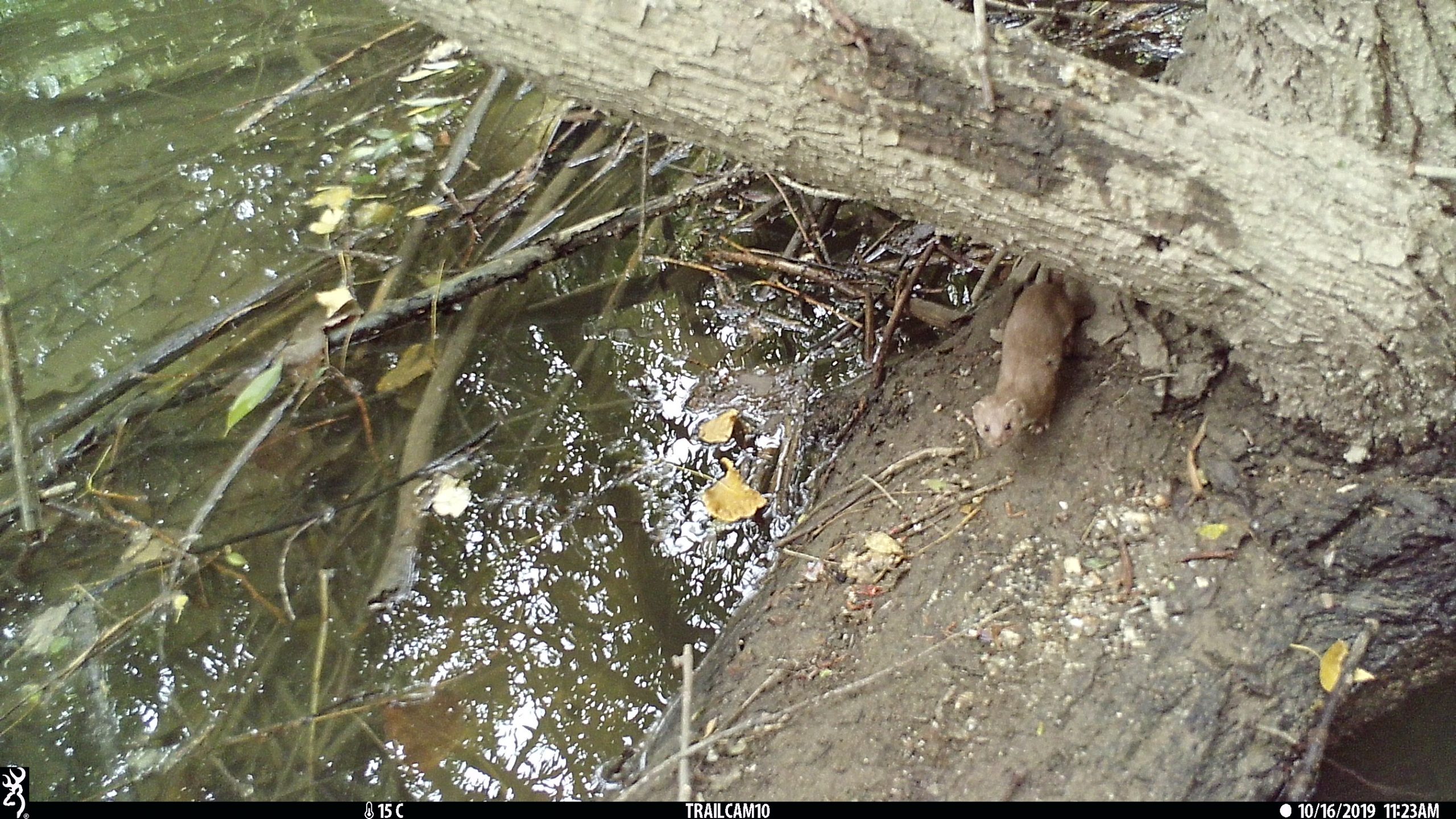 Weasel recorded on camera trap
Beaver recorded on camera trap
The next steps are to analyse all of these data and compare the efficacy of each survey method. This is an important step in developing a good monitoring strategy in Spain, which, in the longer term, can be deployed in other countries to improve our knowledge of European mink population status and trends.
Lizzie Croose, VWT Senior Carnivore Conservation Officer