Staff
UK Conservation Team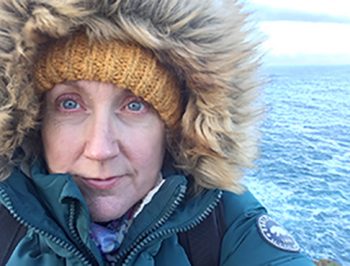 Dr Jenny MacPherson – Science and Research Programme Manager
Jenny is a zoologist with a background in research on a range of mammal species, including pine marten, dormice, red squirrel, water vole and mink. She gained an MSc in conservation at University College London and then went on to a PhD at Royal Holloway. She joined the Trust in 2011 as project officer on the Mammals in a Sustainable Environment (MISE) project, working with volunteers and local communities on surveys and conservation of a range of mammal species in west Wales. In 2014, Jenny became the Trust's Pine Marten Project Manager, managing the Pine Marten Recovery Project for England and Wales and the reinforcement of pine martens in Wales. She subsequently became Science and Research Programme Manager in 2018. Office: Maesllyn, Ceredigion.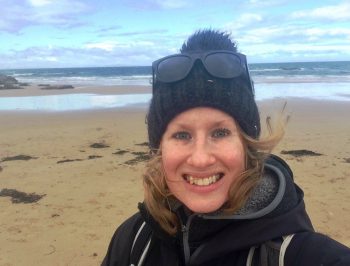 Lizzie Croose – Senior Carnivore Conservation Officer
Lizzie joined the Trust in 2008 after gaining a degree in Environmental Management and Sustainability, and subsequently completed an MSc in Biodiversity, Wildlife and Ecosystem Health at the University of Edinburgh. In 2017, she took a sabbatical and worked in the US on the Michigan Predator-Prey Project: a predator-prey dynamics study. Lizzie's role involves research and conservation efforts on the Trust's mustelid species programmes, as well as organising the European Mustelid Colloquium. Lizzie is also part of the Martes Working Group communications team and a member of the IUCN Small Carnivore Specialist Group. Office: Ledbury.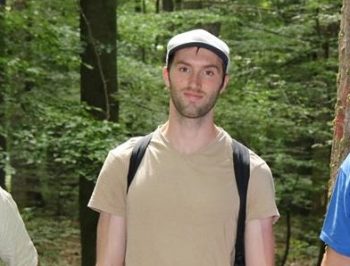 Dr Patrick Wright – Senior Science and Research Officer
Patrick joined the Trust in 2020 as Senior Science and Research Officer. His PhD, which he completed at the University of Exeter in January 2018, was funded by Vincent Wildlife Trust and focused on the conservation of Bechstein's bats in Britain. By using a combination of landscape and molecular approaches, he assessed the genetic diversity and structure of the British population of Bechstein's bats, and developed a molecular assay to estimate the age of individual bats. Since the end of his PhD, he has worked at the University of Sussex on a range of projects, such as developing monitoring techniques for woodland bats and identifying hedgehog roadkill hotspots. Office: Ledbury.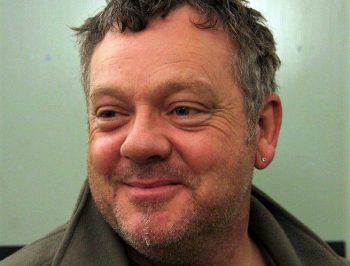 Kevin O'Hara – Pine Marten Project Officer (Back from the Brink)
Kevin is an ecologist with a background in mammal conservation, principally otters and water voles, and he has a particular interest in the smaller carnivores. He has worked on a number of projects involving these species, working with volunteers and local communities in the north east of England to foster lasting legacies. Within his previous role at Northumberland Wildlife Trust, he steered the very first reintroduction of water voles to the region. In 2017, Kevin became project officer within the Back from the Brink programme, which aims to pave the way for the recovery of the pine marten in northern England. Office: Sunderland, Tyne and Wear.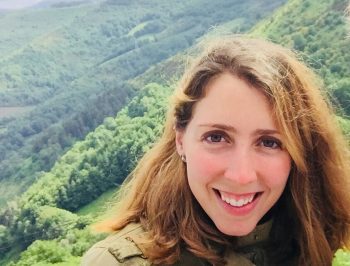 Marina Bollo Palacios – Bat Conservation Officer
Marina joined the Trust in 2018 as Bat Conservation Officer. She is a biologist with a background in conservation research, mainly related to birds. She has been involved in conservation projects within various taxa in Britain, Portugal, Peru and Spain. She gained an MSc in Biodiversity and Conservation Biology in 2014. She joined Vincent Wildlife Trust after working as a research assistant for the University of Sevilla, Spain, where she studied breeding success, migration and malaria prevalence in barn swallows. Office: Ledbury.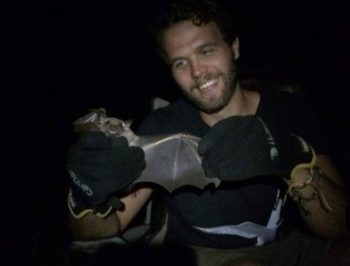 Tom Kitching – Bat Conservation Officer
Tom joined the Trust in 2018 as Bat Conservation Officer. Having previously worked with a variety of terrestrial mammals, Tom first started working with bats during his time at the University of Leeds. Here he attained a first-class MRes degree, which involved a research project modelling the distributions of Mexican bats in the Baja California peninsula. Since then, he has worked as a bat researcher in Africa and led bat survey expeditions in eastern Europe. Tom also has a strong background in working with volunteers at various international wildlife NGOs. Office: Ledbury.
Ireland Conservation Team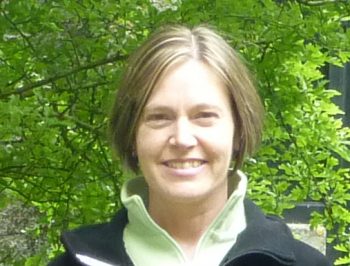 Dr Kate McAney – Head of Conservation Development, Ireland
Kate has worked for the Trust in Ireland since 1991. She manages 13 lesser horseshoe bat reserves located along the west coast, from Mayo in the north to Kerry in the south. Since 2010, she has run pilot studies on the Irish stoat in County Galway. She promotes mammal conservation and research through lectures, bat walks and publications. Kate completed her PhD on the summer activity of the lesser horseshoe bat at University College Galway. She has a particular interest in the diet of insectivorous bats; her most recent study was on Bechstein's bat. Kate was a founder member of the Galway Bat Group and is a committee member of Bat Conservation Ireland. Office: Headford, County Galway.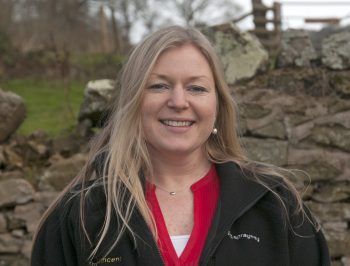 Ruth Hanniffy – Species Conservation Officer, Ireland
Ruth studied Zoology at the National University of Ireland Galway, undertaking a dietary analysis of the lesser horseshoe bats at Dromore Stables in County Clare. She then completed a Masters in Wildlife Management and Conservation at the University of Reading, carrying out analysis of the density and habitat preference of small mammals on Paxton Pits Nature Reserve in Cambridgeshire. Following this, she joined the Environment Agency for eight years as a Biodiversity Officer working on river enhancement and restoration on the River Thames and its Tributaries. Upon returning to Ireland, Ruth worked with Inland Fisheries Ireland as a fisheries assistant carrying out National Water Framework Directive fish surveys of lakes and rivers throughout Ireland. Ruth is a wildlife, landscape and conservation photographer. Office: Oranmore, County Galway.