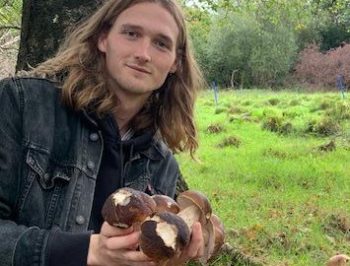 Max Henderson — Wildcat Project Officer
Max joined the team as Wildcat Project Officer in 2023.
Following childhood aspirations to become a "Geordie Steve Irwin", Max started out volunteering on local conservation projects in the North East before receiving a bachelor's in biology at Newcastle University.
After traveling abroad to study crocodilian endocrinology in his second and third years, he joined a Master's programme in the US to study the reproductive health of crocodilian populations exposed to anabolic steroids and DDT.
Alongside his research, he worked to engage local people with environmental projects at an environmental field station in New Orleans and developed a keen interest in community-led environmental action.
Since then, Max has worked to support a variety of Welsh community-led environmental projects and to establish a housing co-operative for new-entrant farmers in Carmarthenshire. Office: Haverfordwest, Pembrokeshire.