Ever since a tiny group of greater horseshoe bats with pups was discovered in West Sussex for the first time in 100 years and 100km east of a known stronghold in Dorset, Vincent Wildlife Trust and Sussex Bat Group have been working hard to raise funds to buy the building and to turn it into a suitable breeding site for this rare species. The Sussex Bat Appeal was launched in September 2021 and, thanks to supporters, donors and a small loan, we have managed to raise the £200K needed to purchase this stable block.
But there's still a long way to go…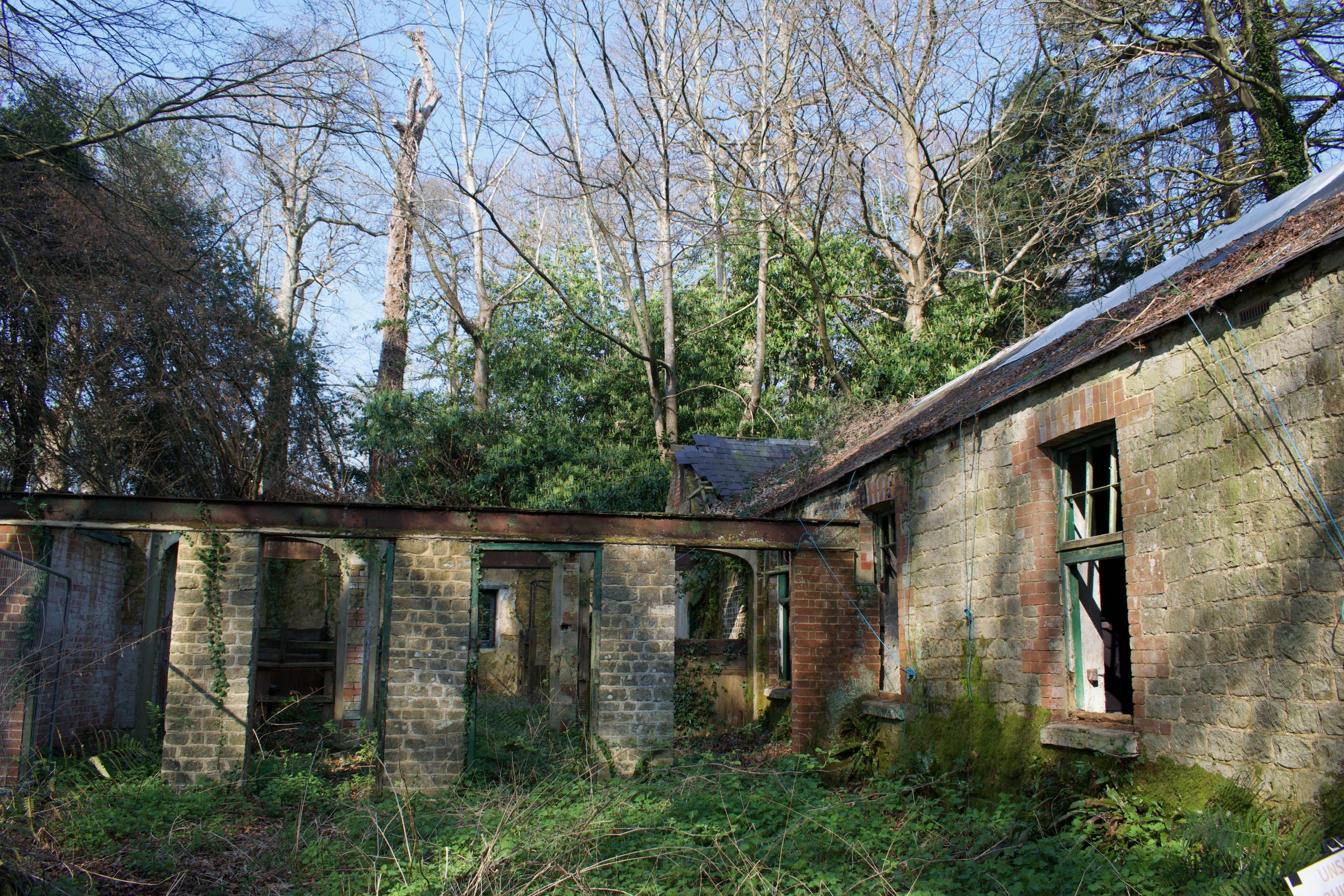 Derelict stable block where a small group of greater horseshoe bats and pups was discovered
Making plans
Standing in the grounds of the old stable building in the warm, early spring sunshine, there was a growing sense of recognition that the purpose of the Sussex Bat Appeal – to save and turn a derelict stable block into a secure and suitable maternity roost for one of Britain's rarest bats – was on its way to becoming a reality, thanks to the hard work and generosity of our wonderful donors and supporters.
An excited buzz filled the air as small groups of VWT staff and members of Sussex Bat Group clustered to discuss and plan and look forward to the creation of a new bat reserve for greater horseshoe bats. The excitement increased when we discovered that a lone greater horseshoe bat had made an early return to the roost, no doubt encouraged by the recent warm weather, and so the discussions took on an even greater sense of urgency.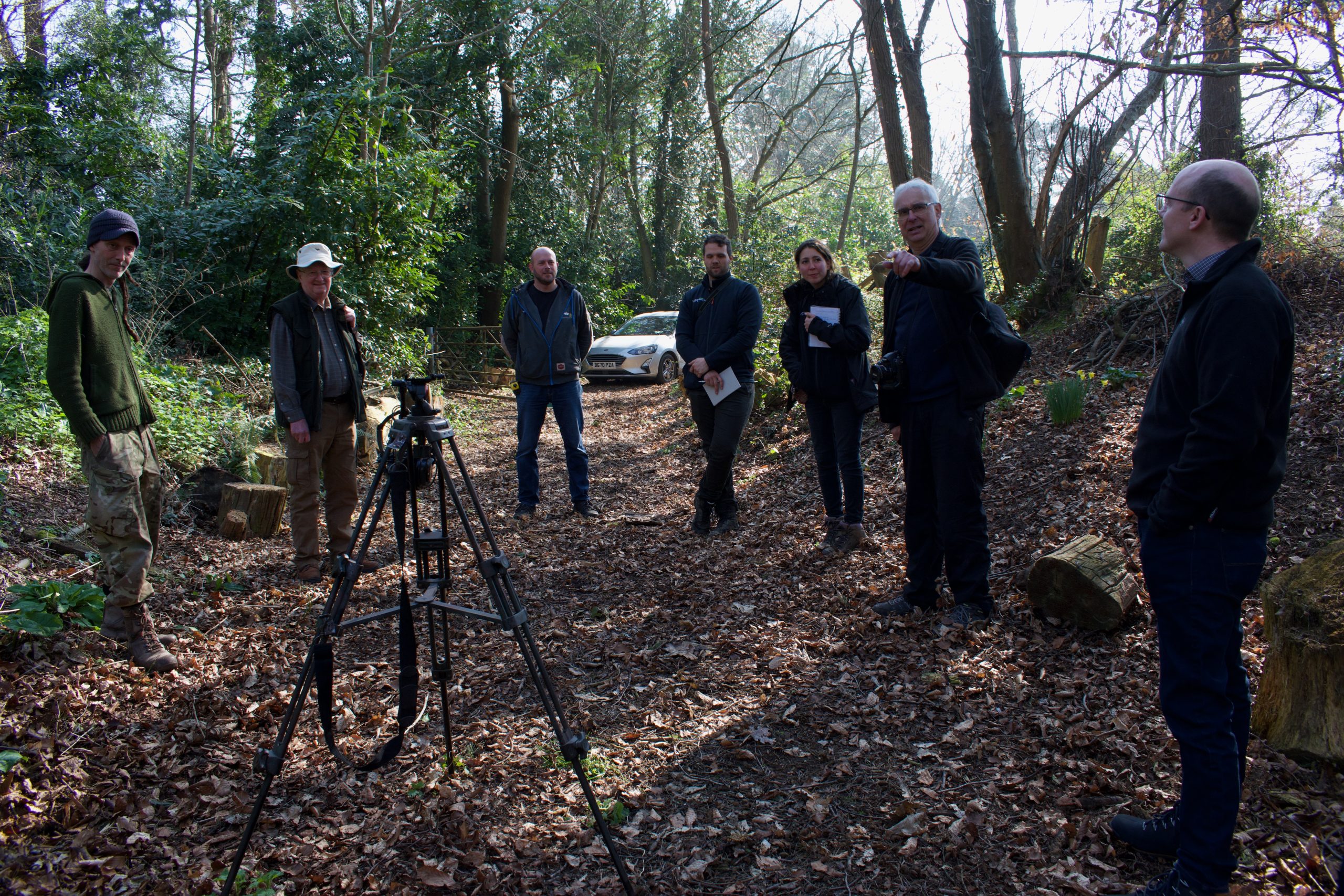 Ideas and plans for the next steps being discussed between Vincent Wildlife Trust staff, Sussex Bat Group members and Jamie from iBuild Construction
In amongst this buzz was Jamie Relf, a builder who has been advising and helping us with our plans to renovate the old stables into a safe and weatherproof space for the bats. And while we cannot start the physical building work until autumn when this current makeshift maternity site will have been vacated by the bats and their pups, we do need to start putting plans into place now so that work can start as soon as the bats have left the building. The first thing to be tackled will be the extensive task of replacing the entire roof. Once this has been completed and the building has been made safe, we can begin to turn the roost into a bespoke greater horseshoe maternity roost with internal and external modifications and enhancements to suit the particular needs of this species.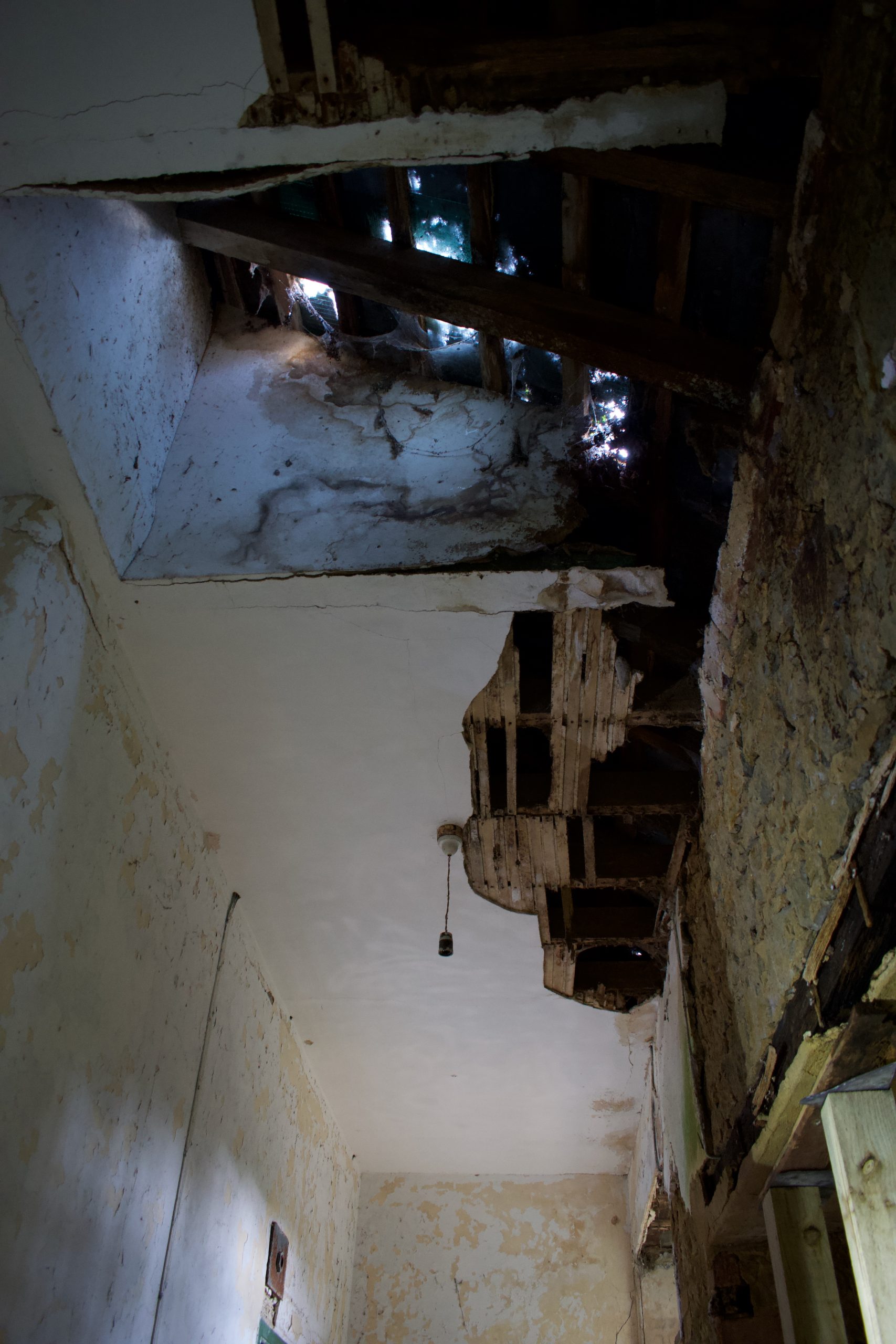 The first task will be to replace the roof and repair the structural damage once the bats and pups have left the building in the autumn
Preparing the ground
Although we cannot start on the building yet, we can begin to make the site safe. This means clearing years of accumulated debris and removing derelict wooden outbuildings that have collapsed or are in danger of collapsing. We're very grateful to Sussex Bat Group members and local community members who have already volunteered their time to help with these tasks and are planning to start work next week.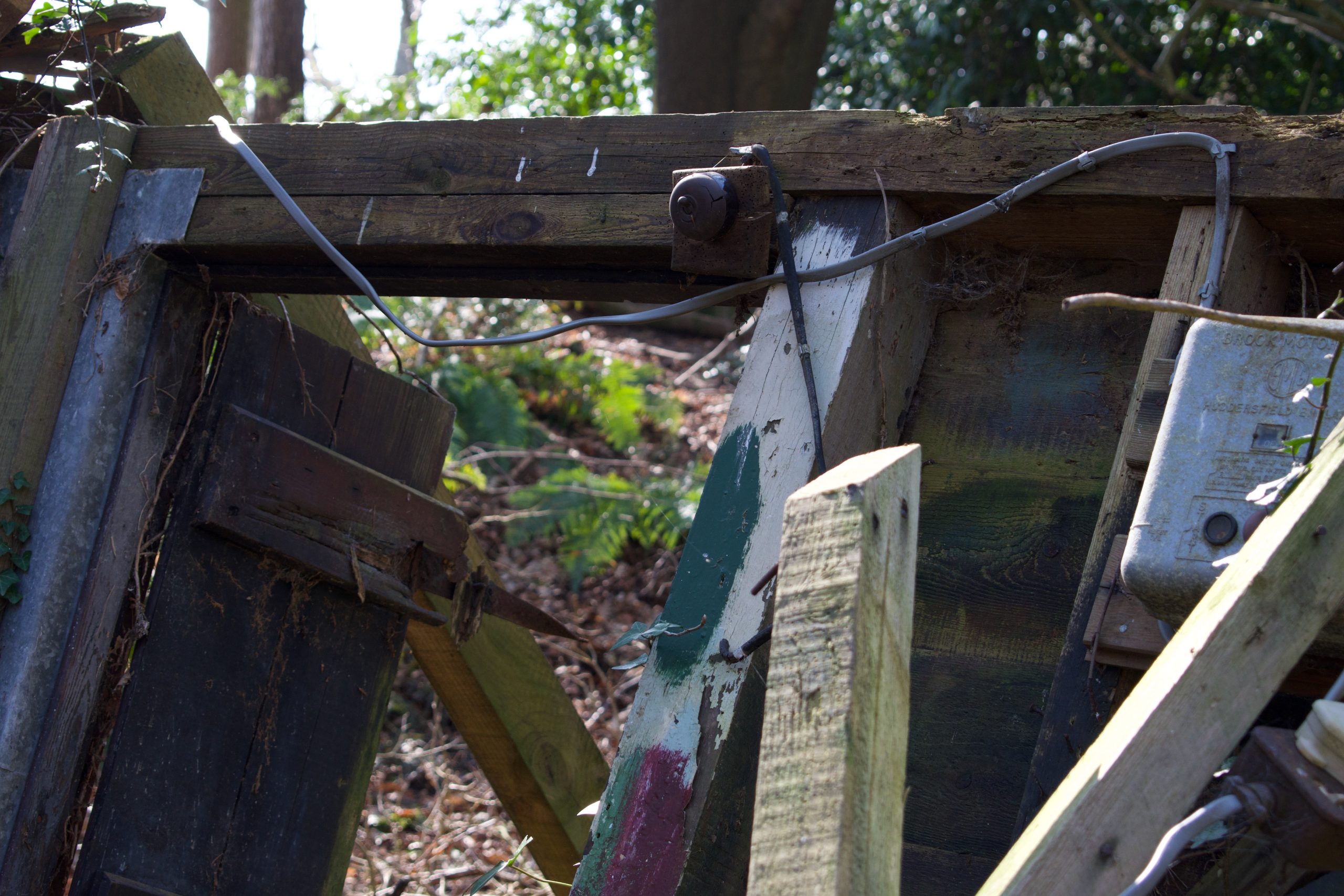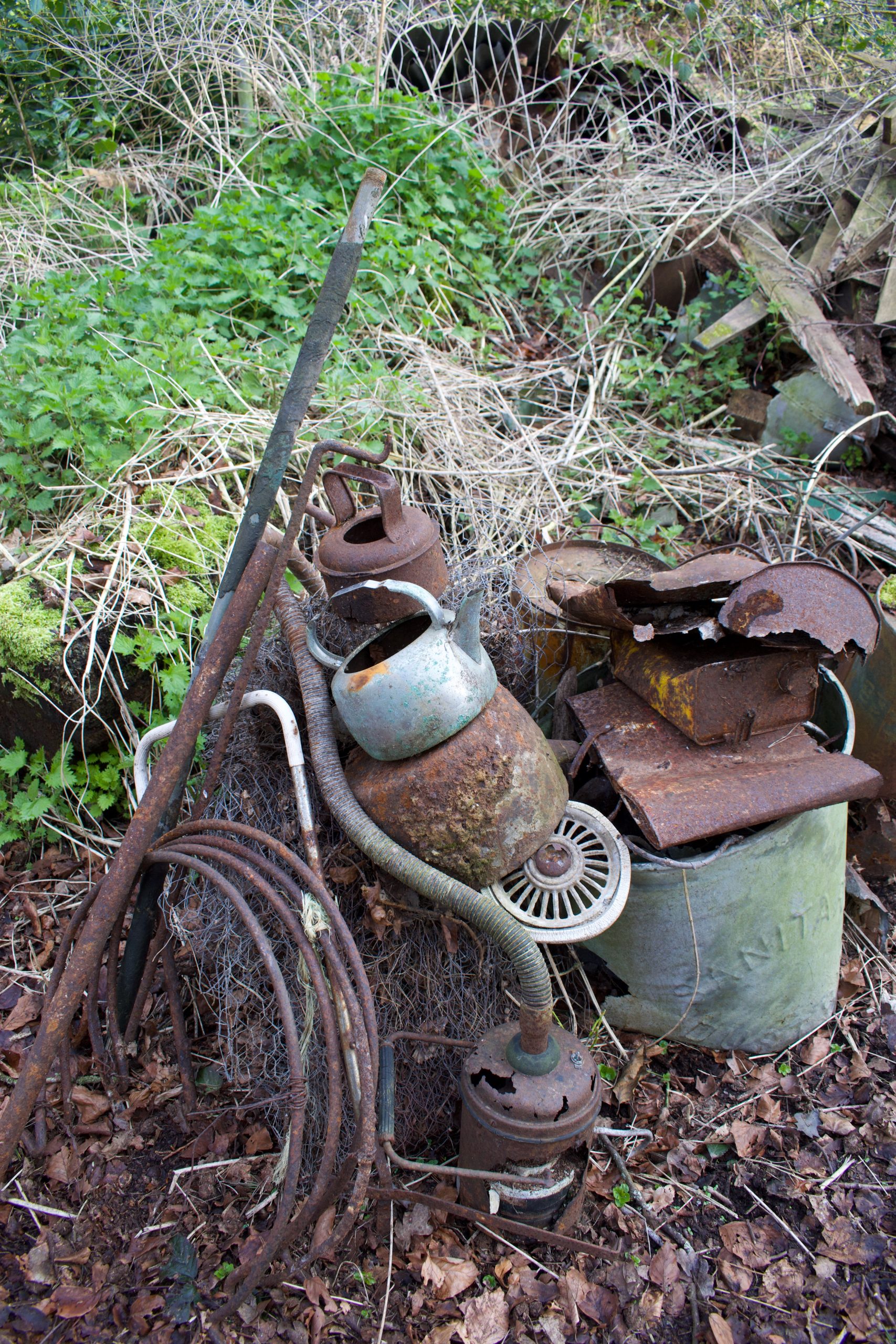 There is a lot to clear to make the site safe
We need to raise another 150K
Of course, all this development of the building and its surrounds is going to need more funding and so we must raise another £150K to turn this beautiful, but quite derelict building into one fit for this small pioneer group of greater horseshoe bats. It's another huge target to aim for but we are confident that this new reserve will become a crucial steppingstone for the return of the species to its former range in the south and east of England…and we can't miss this chance.
Thank you
Thank you again for all your support and donations so far…we are delighted that we are already on the way to £150K.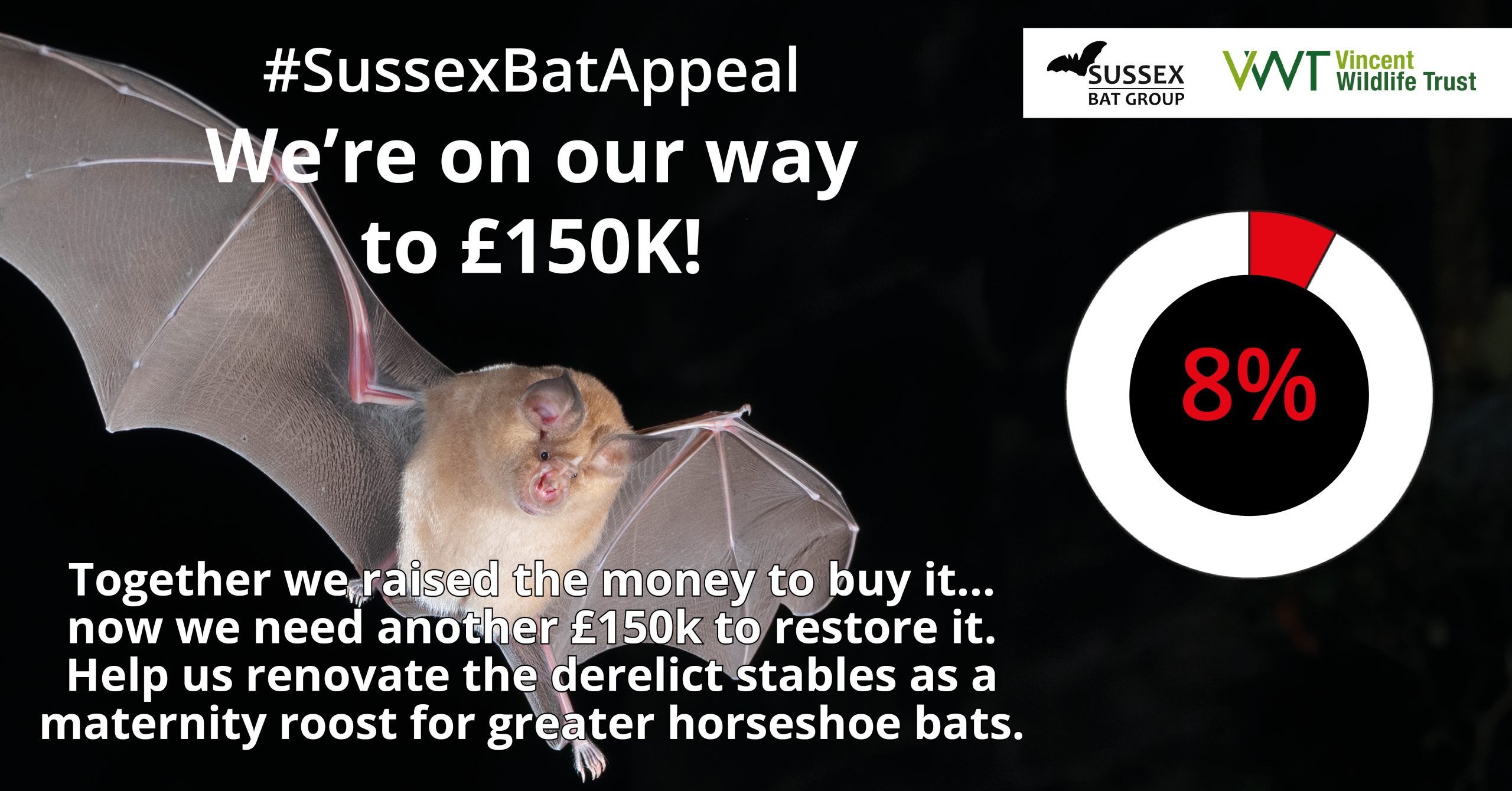 Please continue to share and support this appeal so that we can make the return of greater horseshoe bats to the south and east of England a reality for the future.
Text and photos by Julia Bracewell, Senior Design and Communications Officer