A new documentary produced by BBC called Inside the Bat Cave features one of VWT's greater horseshoe bat roosts. It peeks into the often hidden world of bats inside and out of the roosts over a period of four months in the summer of 2019.
The programme is no longer available but you can still read the credits on BBC iPlayer.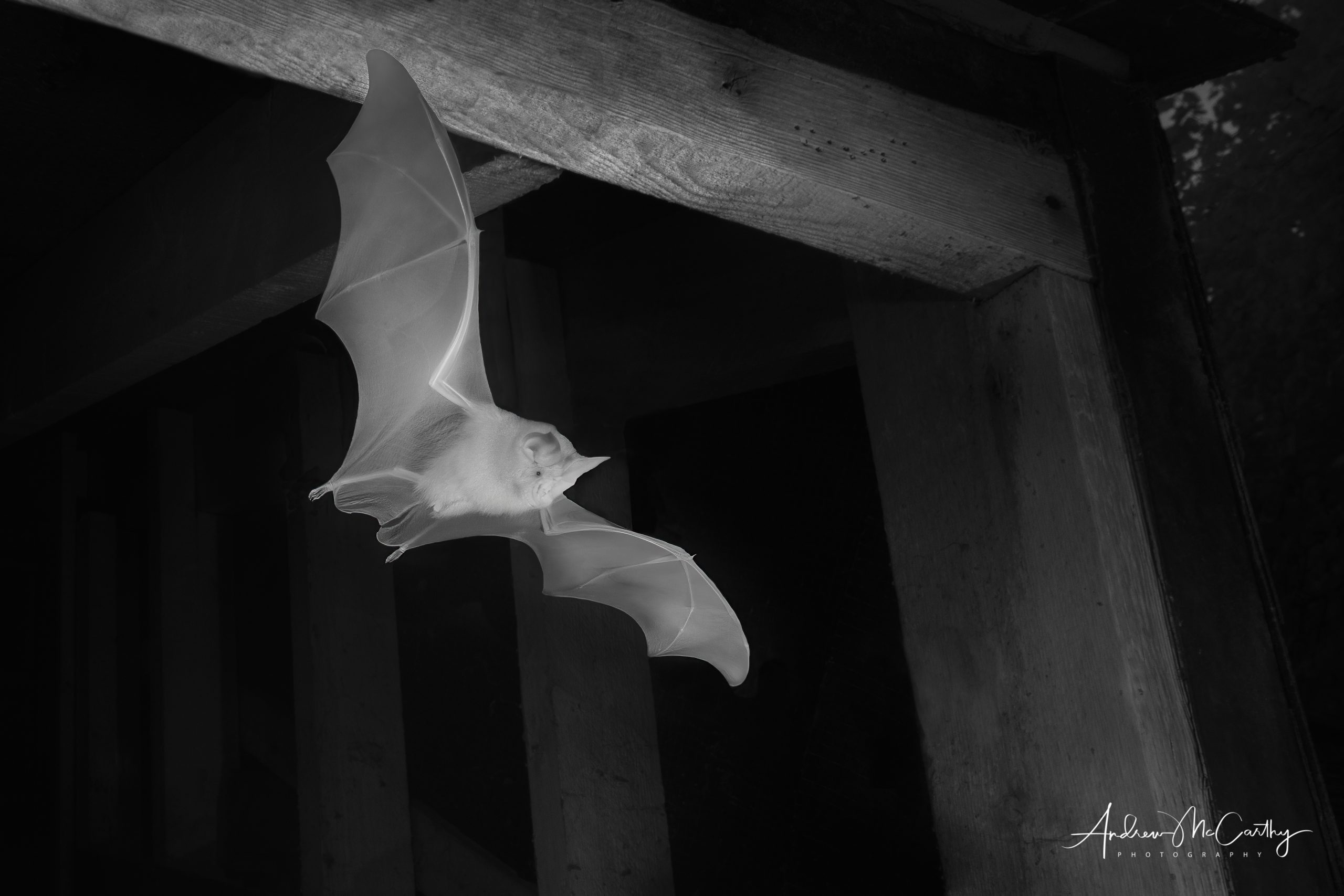 Photo: ©Andrew McCarthy
VWT's Hilary Macmillan also wrote an article on the greater horseshoe bat for BBC Wildlife magazine's November 2019 edition. The article discusses how the work of VWT has helped to reverse the crash in population numbers that happened during the last century through the purchase and careful management of bat roosts.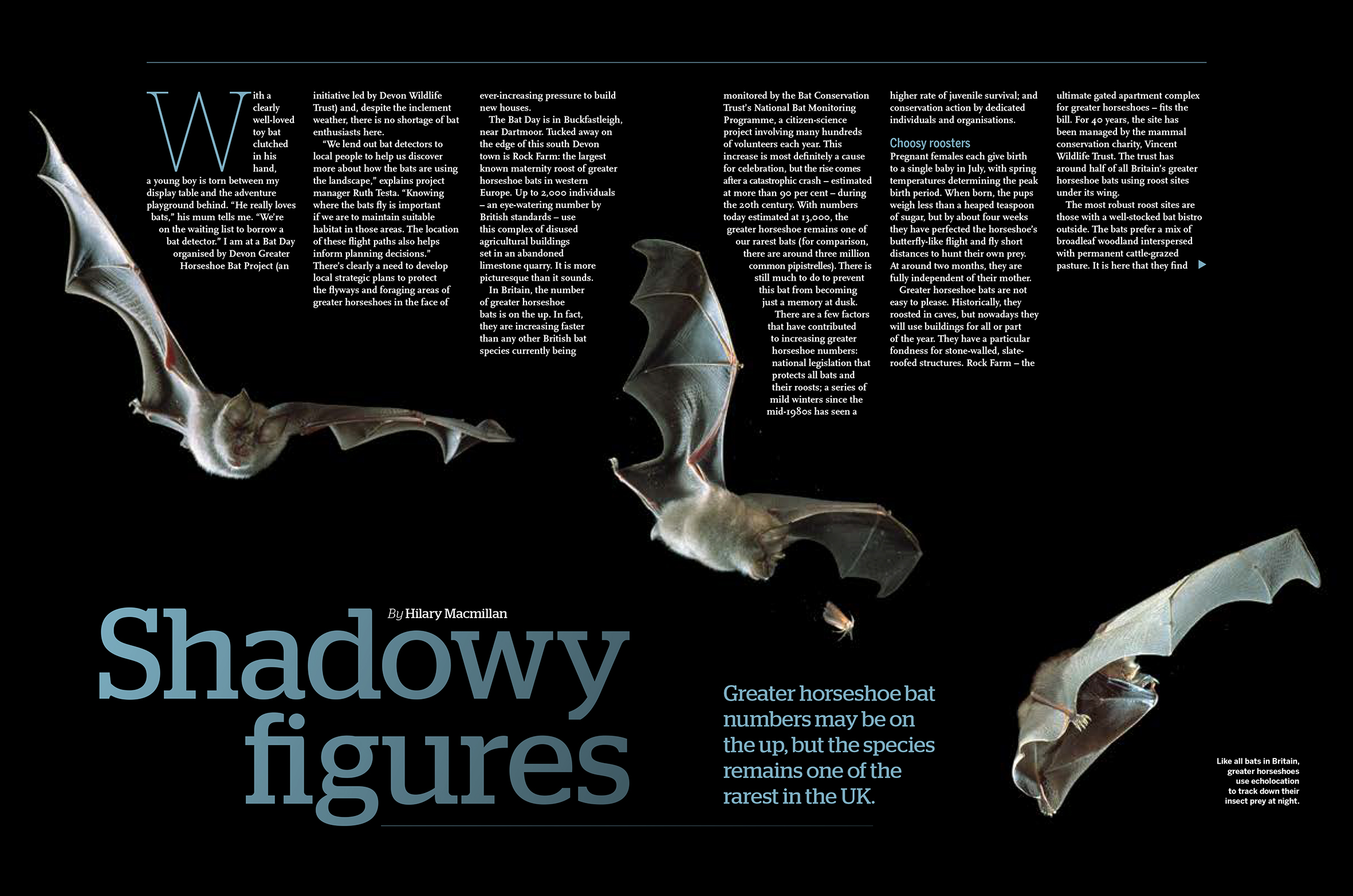 Bat photo sequence: ©Stephen Dalton