Working with Sussex Bat Group, and thanks to the generosity of our wonderful donors and supporters, and to a small loan, we have been able to raise the £200K needed to purchase this vital new greater horseshoe bat roost in West Sussex.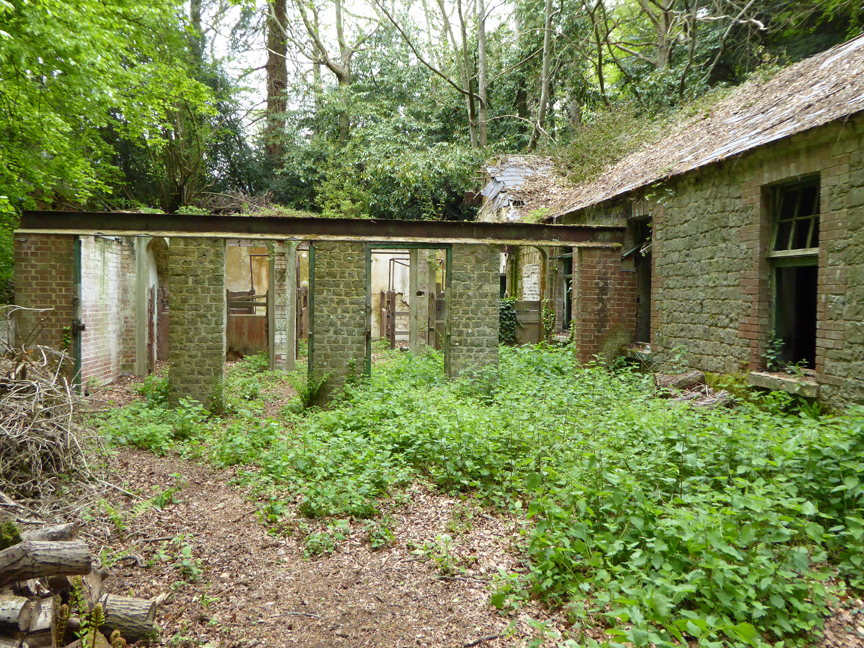 This old stable block could be a key step in restoring greater horseshoe bats to southeast England
It may be a derelict building right now…but it represents one more step towards restoring greater horseshoe bats to part of their former range in the southeast of England. It also continues the legacy of VWT's founder, the Right Honourable Vincent Weir, of acquiring and restoring buildings as safe roosts for some of Britain's rarest bats.
But there is still much to do.
First, we need to make sure that this derelict building is weatherproof and secure from disturbance so that it becomes a safe place for roosting. And then we need to install features that make it an optimal place for raising pups – all of which means that we need to continue to raise funds with Sussex Bat Group for our Sussex Bat Appeal.
We are so grateful to individuals and to organisations such as the network of local bat groups who have made this next step possible and we hope that this generosity will continue so that the greater horseshoe bat can once again thrive in the southeast.
You can donate to making this roost secure for greater horseshoe bats here.
Thank you for your support!
Photo: ©Martyn Phillis