Sussex Bat Appeal
Sussex Bat Appeal – we need your help.
Please help us raise £350,000 to protect Britain's most easterly breeding colony of greater horseshoe bats. We only have a limited amount of time.
Vincent Wildlife Trust, Sussex Bat Group and others are working hard to safeguard this rare bat species by purchasing and restoring a roost site in Sussex. But we need your help. To be successful, we must raise £350,000 over two years. Find out how you can help.
Greater and lesser horseshoe bats and other bats – our work
VWT classifies British, Irish and European terrestrial mammal species using its own assessment of their conservation need based on a number of factors, including IUCN Red List Category, but also population status and an assessment of emerging threats or wildlife conflict. The species we work on may be categorised by the IUCN criteria as Threatened or Near Threatened, but we may also include more common species that are facing a new threat.
Projects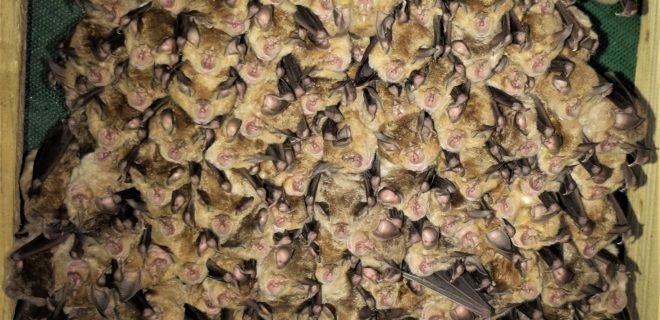 This research seeks to further our understanding of the impact of greater horseshoe bat presence on lesser horseshoe bat roosts.
Species