Ever since a tiny group of greater horseshoe bats with pups was discovered in West Sussex for the first time in 100 years and 100km east of a known stronghold in Dorset, Vincent Wildlife Trust and Sussex Bat Group have been working hard to raise funds to buy the building and to turn it into a suitable breeding site for this rare species. The Sussex Bat Appeal was launched in September 2021 and, thanks to supporters, donors and a small loan, we have managed to raise the £200K needed to purchase this stable block.
Fantastic news…
Thanks to the generosity of supporters and donors alike, we are now more than a quarter of the way to the £150K needed to restore and enhance the derelict stable into a safe and suitable maternity roost for greater horseshoe bats. Thank You!
While we can't start building works until the autumn when the bats leave the building for the winter, with the help of a hardworking group of volunteers, we have started to clear the grounds in preparation for when work on the stable block can begin.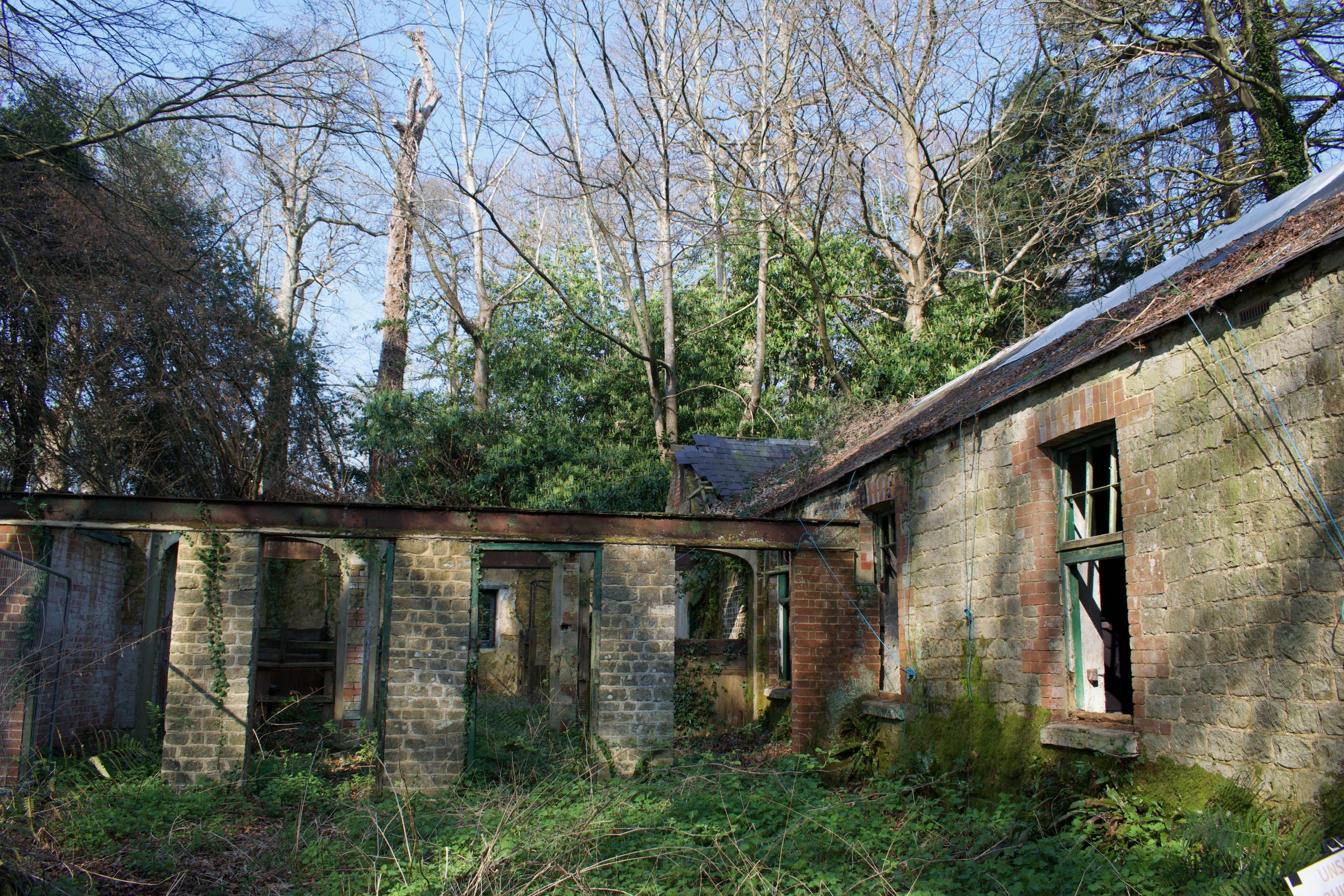 Work to make the stable block a safe roost for bats will start in the autumn
We had a great turn out on the volunteer days with many people from Sussex Bat Group and Surrey Bat Group able to join us. The maintenance tasks were tough and we are very grateful for everyone's hard work. Over the two sunny days we demolished the collapsing wooden sheds and filled a skip with the old timbers to be recycled. We removed ivy and moss from the boundary wall of the reserve and then removed the large entanglement of nettle roots to reveal hardstanding beneath the driveway. This will eventually allow us a place to park and possibly a place for a shed holding tools for future maintenance days.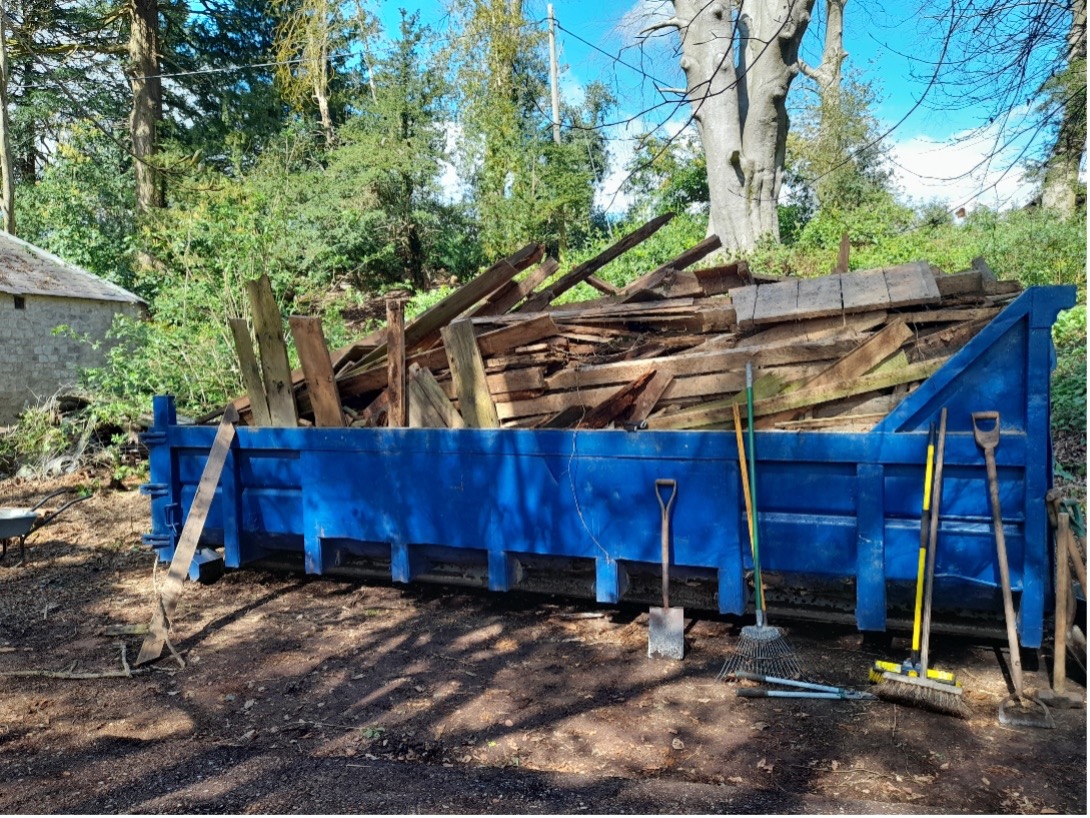 Wood from several ramshackle sheds on site ready for recycling
Clearing years of vegetation growth revealed a driveway
A long way to go…
The plans for this important site are very exciting indeed, but there's still a long way to go to help the greater horseshoe bat return to SE England. Find out more about the plans for this new roost here.
You can donate here or by sending a cheque, payable to Vincent Wildlife Trust, to:
Sussex Bat Appeal, 3-4 Bronsil Courtyard  Eastnor, Ledbury, Herefordshire HR8 1EP. 
We are very grateful to those of you who have already contributed. Thank you so much.