Imagine thinking you had found a safe haven to raise your family…but then it all starts falling apart.
Watch this video to find out more.
A pioneer group of greater horseshoe bats, one of Britain's rarest mammals, has chosen to raise its pups in a derelict stable block in West Sussex. And thanks to the huge generosity of individuals and groups, we have saved the building as a roost for this rare species – taking one more step towards restoring the greater horseshoe bat to its former range in southeast England.
But the building is literally falling apart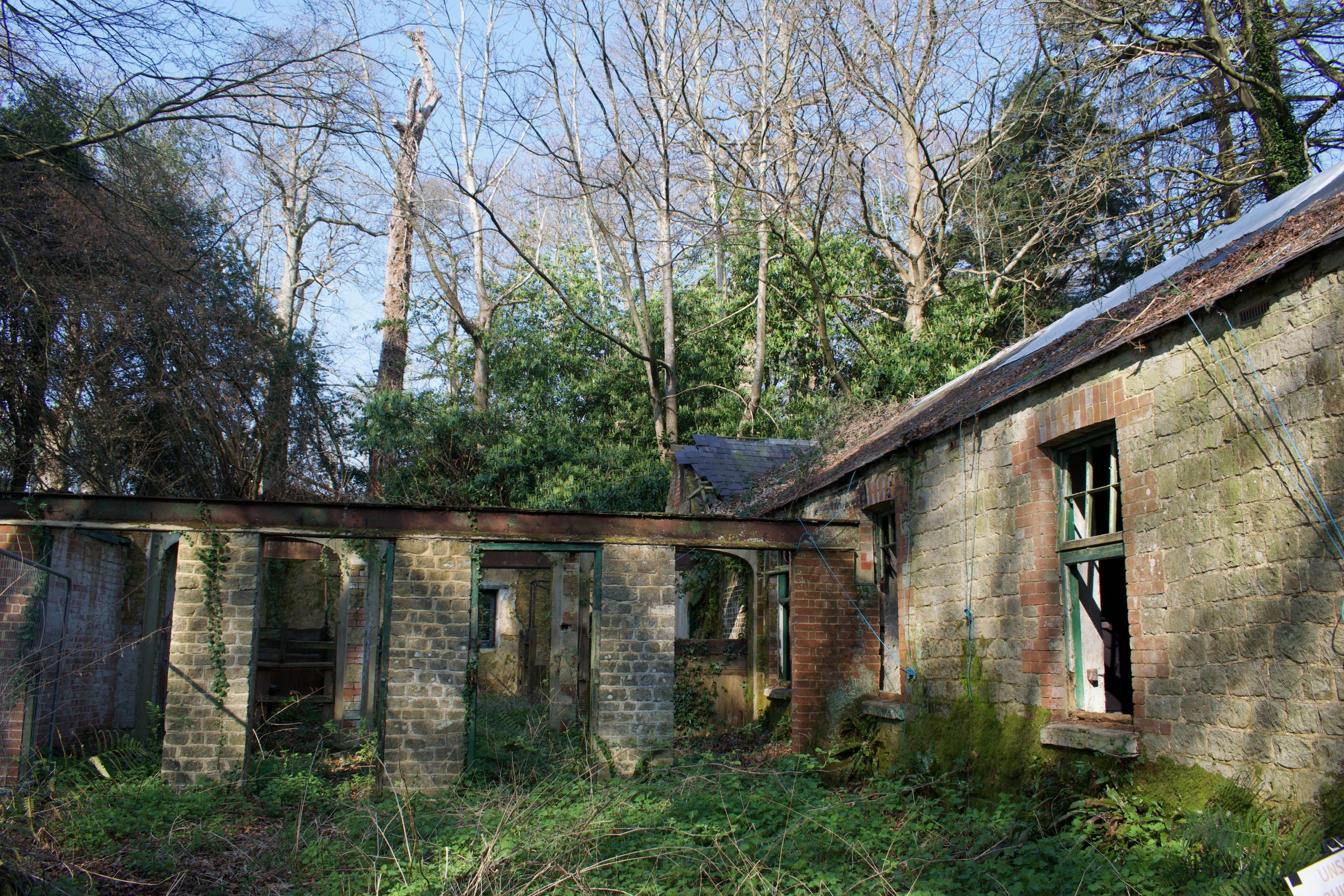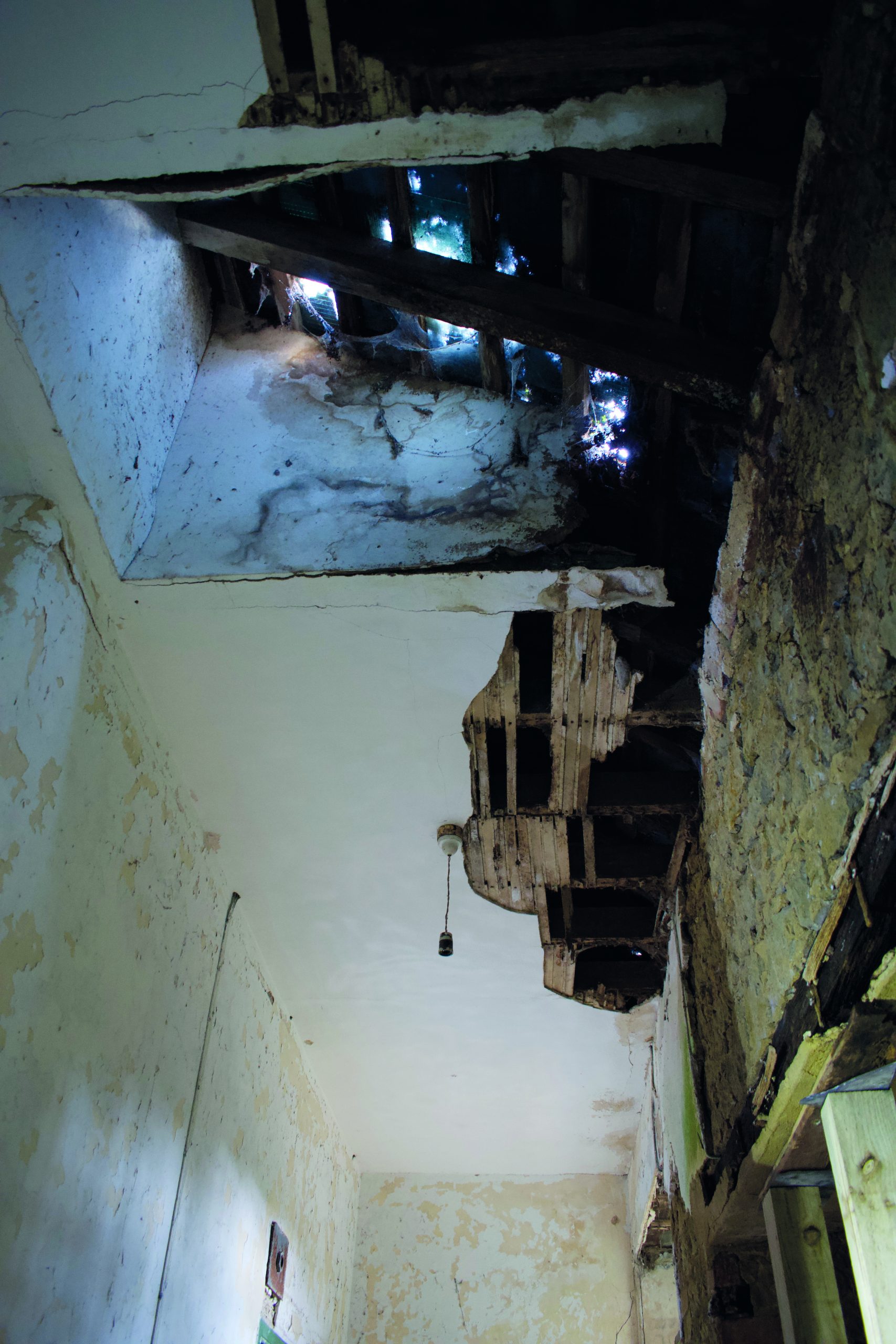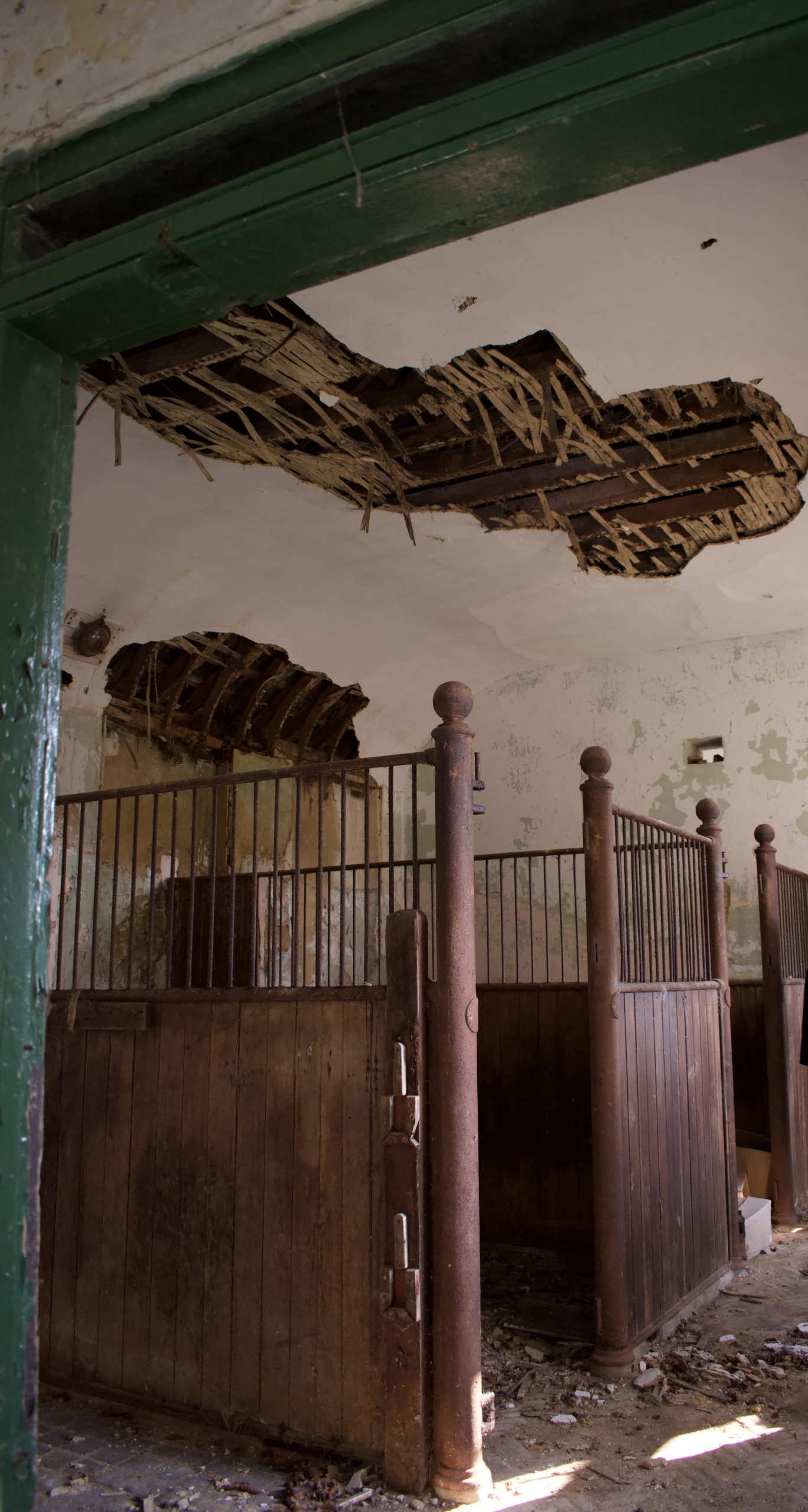 Which means that the pups born here are not totally safe. They are at risk, not just from light and weather extremes, but also from the owls and cats that have been spotted inside this ramshackle building.
Fantastic news
It is fantastic news that this rare species, the greater horseshoe bat, has recovered sufficiently to spread out from its stronghold in the southwest of England. The discovery of a pioneer group of bats breeding in this derelict stable in the southeast is the first record for at least 100 years and brings hope for the return of this species to its former range.
But we are not sure how long they will be able to use the building
While the bats can find pockets of shelter for now, it won't be long before the whole roof collapses and the building is no longer a haven for this recovering species.
We urgently need your help
We need to replace the roof as soon as possible and to repair the damaged walls so that this pioneer colony can survive and the roost can continue to provide shelter for future generations.
But we need your help to raise more funds to make this happen quickly. Estimated costs for this work are at least £200K… the roof alone will cost £150K.
We have been blown away by your generosity in helping us to save the original building.
Now we need to ask for more help
It may seem another huge amount to raise, but every donation really does count. A donation of £30 will buy a few roof slates or £100 will replace some of the rotten roof beams.
But we don't have long to act…
We only have a short time to get this work done when the bats leave the building in autumn and before they return in early spring…and to ensure that this vital building remains a safe haven and a secure steppingstone to help the greater horseshoe bat return to the southeast.
Will you please help us to make this roost safe for the future of this rare species?
You can donate online at www.vwt.org.uk or justgiving.com/campaign/sussexbatappeal
Thank you
Vincent Wildlife Trust
For more than 45 years, Vincent Wildlife Trust (VWT) has been at the forefront of wildlife conservation in Britain, Ireland and, increasingly, targeted areas in mainland Europe.
The Trust focuses on mammals under threat, including rare bat species. VWT's roost sites hold more than 50% of Britain's greater horseshoe bat population.
Sussex Bat Group
Sussex Bat Group (SBG) was formed in 1984 and is affiliated to the Bat Conservation Trust. Its members are dedicated to the conservation of the bats of Sussex and to increasing general awareness of bat conservation.
For many years, SBG has been monitoring the presence of small numbers of greater horseshoe bats in Sussex, primarily in hibernation sites, and it was SBG members who recently discovered this highly significant pioneering breeding colony.
Main photo: Greater horseshoe pup ©Daniel Hargreaves